GOODMAN PHYSICAL THERAPY STAFF
Virginia Horne, GYROTONIC® Instructor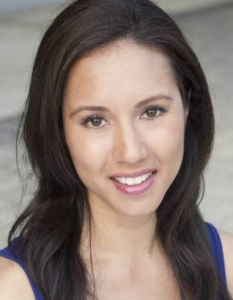 Virginia began her early dance training in Honolulu, HI, where she studied under members of the American Ballet Theatre and Bolshoi Ballet.  She has performed in the national tours of many musicals and international productions, and is a founding member of Thomas/Ortiz Dance.
She discovered GYROTONIC® in 2002 which has allowed her to sustain a career in dance by allowing her body to recover and prevent injuries, as well as improve the quality of her movement.  In 2008 she became a GYROTONIC® instructor, and started her apprenticeship with authorized master trainers Jennifer Daly and Chantal Deeble at Kinespirit Madison Park (NYC). She then began her GYROTONIC® teaching career at Body Evolutions Studio (NYC) with specialized master trainer Billy Macagnone.
She enjoys helping people with this expansion system to live pain free and help people reach their personal goals. Her calmness brings energy and relaxation to her sessions, and her excellent instruction allows her clients to obtain the best work out for their needs in both improved movement and support for their bodies.