GOODMAN PHYSICAL THERAPY STAFF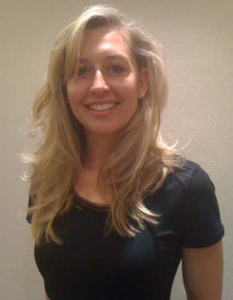 Sonja Reese, MPT has a Bachelors of Science in Physical Education with emphasis in Exercise Physiology from UC Davis, California , and a Masters Degree in Physical Therapy from the College of Osteopathic School of Medicine of the Pacific, Pomona, California  (now called the University of Health Sciences).  She has been involved in competitive sports including tennis, track, snow and water ski teams, figure skating, since high school.  She chose the field of physical therapy over sports medicine in order to have more one on one contact with patients.
She's had the privilege of working in various fields of rehabilitation, including acute care, sports and orthopedics, intensive care, cardiac rehabilitation and in a hospital and clinic in Germany; and the honor of working with a few noteworthy Whitehouse staff members in Washington, DC. She has had her own serious injuries and surgeries including ACL reconstruction and childbirth trauma which led her to pursue education in pilates in order to enhance here training and provide more tools for patients.
Sonja enjoys helping people improve their lives not just the body part they are being treated for so that treatment supports the whole person not just a part of the body.
When Sonja is not at the clinic, you might be able to find her on the ice rink as she still is a competitive figure skater, and loves ice dancing.